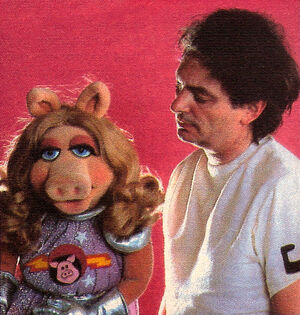 Charles Wilp (1932-2005) was a German advertising-designer, artist, photographer, short-movie-editor, and friend of Andy Warhol's, among other contemporary artists.
In 1980, Wilp worked for POP/Rocky to shoot an exclusive set of ten fold-out posters of the Muppets, to be included in the magazine as collector's items. He also interviewed Jim Henson for the magazine, and was in return caricatured by Henson as "Poppie."
External links
Ad blocker interference detected!
Wikia is a free-to-use site that makes money from advertising. We have a modified experience for viewers using ad blockers

Wikia is not accessible if you've made further modifications. Remove the custom ad blocker rule(s) and the page will load as expected.