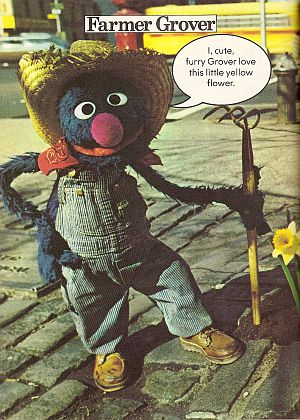 Charles Rowan (1933-2013, sometimes credited as Charles Pike Rowan, Charles P. Rowan, and Chuck Rowan) was a photographer who worked on many Sesame Street projects, photographing Muppets for posters, puzzles, album covers, and books. He supplied character photographs for the in-house style guides. His work was prominently featured in The Sesame Street 1974 Activity Calendar, and the photos were reused in each volume of The Sesame Street Library.
Born in Oklahoma, Rowan graduated from the New York Institute of Photography and worked as a commercial photographer, primarily in advertising.
Photography credits
External links
Ad blocker interference detected!
Wikia is a free-to-use site that makes money from advertising. We have a modified experience for viewers using ad blockers

Wikia is not accessible if you've made further modifications. Remove the custom ad blocker rule(s) and the page will load as expected.