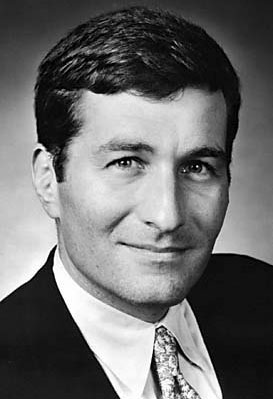 Charles Rivkin is the former President and Chief Executive Officer of The Jim Henson Company.
He was hired by Jim Henson as a strategic planner for the company in 1988. In 1995, Rivkin was appointed President and Chief Operating Officer of the company, with Brian Henson serving as President and Chief Executive Officer. After EM.TV acquired Henson in February 2000, Rivkin was named President and CEO of The Jim Henson Company.
In 2001, after EM.TV fell into financial despair and put The Jim Henson Company up for sale, Rivkin explored a management-led buyout of the Henson Company.
Rivkin stepped down as president and CEO of Henson after the Henson family's re-acquisition of the company from EM.TV in 2003. One of his final acts was helping in the negotiations of the eventual sale of the Muppets to The Walt Disney Company.
From 2005 to 2009, Rivkin served as President and CEO of animation studio Wild Brain Entertainment.
From 2009 to 2013, Charles Rivkin served as U.S. Ambassador to France under President Barack Obama.[1] His father, William R. Rivkin, served as Ambassador to Luxembourg under President John F. Kennedy, and as Ambassador to Senegal and The Gambia under President Lyndon B. Johnson.
In 2014, he was appointed Assistant Secretary of State for Economic and Business Affairs.
Sources
↑ Boston.com "Obama names ambassador nominees" by Foon Rhee, May 27, 2009
External links