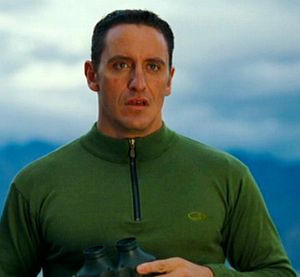 Charles Mesure (b. 1970) is an English-born actor who played Watkins in the 2005 Creature Shop-effects film Mee-Shee: The Water Giant.
Mesure graduated from Australia's National Institute of Dramatic Art (NIDA), and has worked primarily in that country and New Zealand. He starred on the New Zealand series Street Legal as Kees Van Damm and played the Archangel Michael on Xena: Warrior Princess. In US television, Mesure recurred on Crossing Jordan as reporter J.D. Pollack and has guest starred on Lost, Without a Trace, Stacked, Bones, Cold Case, and Ghost Whisperer.
External links
Ad blocker interference detected!
Wikia is a free-to-use site that makes money from advertising. We have a modified experience for viewers using ad blockers

Wikia is not accessible if you've made further modifications. Remove the custom ad blocker rule(s) and the page will load as expected.