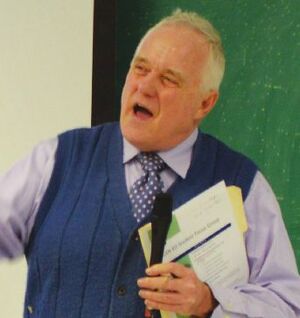 Charles Hirsch (ca. 1957-2013) was an English professor at the New York City Technical College who also worked in children's literature. He wrote the Muppet Babies story "Babes in Snowland," included in the Jim Henson's Bedtime Stories series and later reprinted in Stories to Share.
Hirsch was a contributor and editor for the magazine Highlights for Children. He also wrote books of learning activities for ESL students.
External links
Ad blocker interference detected!
Wikia is a free-to-use site that makes money from advertising. We have a modified experience for viewers using ad blockers

Wikia is not accessible if you've made further modifications. Remove the custom ad blocker rule(s) and the page will load as expected.