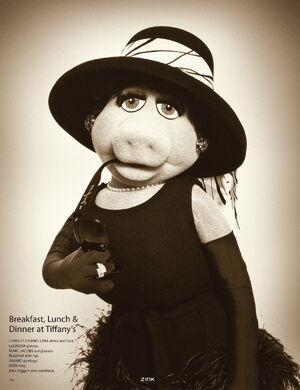 Charles Chang-Lima is Venezuelan-born and Taiwanese-raised Parsons-trained fashion designer. His first collection of designer sportswear debuted in 1994 (Charles Chang-Lima), and was joined by a dress and gown line in 2007 (REDUX Charles Chang-Lima). The latter line was sold at Bergdorf Goodman, Neiman Marcus and Nordstrom's. He and wife Lynn White founded Angels of Hope, a non-profit for women's health issues, in 2003.
For a 2005 fashion spread in Zink Magazine in 2005 by photographer Mike Ruiz, Miss Piggy was dressed in a Chang-Lima for a Breakfast at Tiffany's spoof.
External links
Ad blocker interference detected!
Wikia is a free-to-use site that makes money from advertising. We have a modified experience for viewers using ad blockers

Wikia is not accessible if you've made further modifications. Remove the custom ad blocker rule(s) and the page will load as expected.