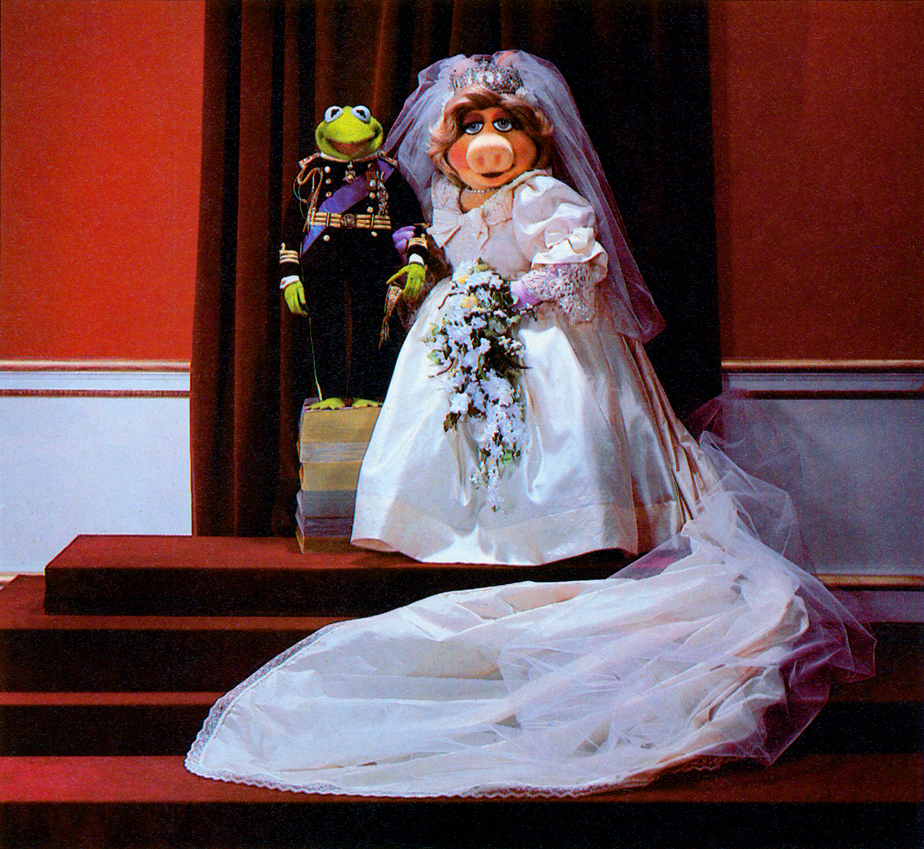 The Prince Charles, Prince of Wales (b. 1948), full name Charles Philip Arthur George, is the oldest child of Queen Elizabeth II of the United Kingdom and Prince Philip, Duke of Edinburgh, making him heir apparent to the sixteen thrones of Commonwealth realm countries.
After the 1977 Royal Variety Performance, Charles was hugged by Muppet monster Mean Mama. That year, David Lazer invited Charles "or his representative" to the ATV Studios to watch a taping, and consider appearing as a guest on the program, saying he understood "if his schedule —or protocol —prevents him." Charles would have received full script approval.[1] Kermit himself also pitched an appearance.[2]
In 1986, he and Diana attended the Labyrinth Royal Command Premiere.
Kermit the Frog appeared in a 2009 promotional video for the Prince's Rainforests Project, a 2009 online campaign that advocates for an end to rainforest destruction and conservation work in the area.
References
When Kermit is asked if he's the frog in The Muppet Show episode 516, he responds, "Of course I'm the frog. Who could I be, the Prince of Wales?"
Sources
↑ David Lazer letter to Squadron Leader David Checketts, December 16, 1977.
↑ Kermit the Frog letter to "Dear Prince", not dated.
External links
Ad blocker interference detected!
Wikia is a free-to-use site that makes money from advertising. We have a modified experience for viewers using ad blockers

Wikia is not accessible if you've made further modifications. Remove the custom ad blocker rule(s) and the page will load as expected.