Ad blocker interference detected!
Wikia is a free-to-use site that makes money from advertising. We have a modified experience for viewers using ad blockers

Wikia is not accessible if you've made further modifications. Remove the custom ad blocker rule(s) and the page will load as expected.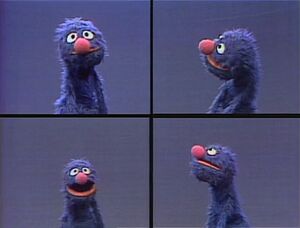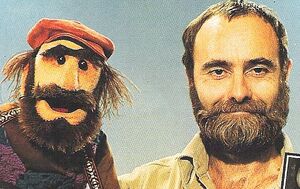 A list of characters from Muppet/Henson productions who have the same name, or variations of that name.
Andy
Annette
Arnie
Baby
Bart
Benny
Bernie
Beth
Billy
Bob
Bruno
Bubba
Bugsy
Charlie
Chip
Chip the technician, from The Jim Henson Hour
Chip of Chip and Dip, the feline duo from Sesame Street
David
Doc
Dog
Earl
Eddie
Eddie, a young Anything Muppet from the "Captain Vegetable" song on Sesame Street
Eddie, the animated newspup from Dog City
Fast Eddie, a rat in Muppets From Space
Elmo
Ernest
Ernestine
Felix
Fern
Floyd
Fred
George
Gladys
Grump
Harry
Harvey
Hortense
Humpty Dumpty
Jake
Jenny
Jerry
Joe
J.P.
Kermit
Lance
Leo
Leon
Louie
Max
Nigel
Noah
Ollie
Otto
Pepe
Pino
Robbie
Ruthie
Sam
Sparky
Stinky
Storyteller
Thomas
Vicki
Wally
Wanda
The Wizard
Yorick
Yorick from Sam and Friends
Yorick, the Muppet skull, from The Muppet Show