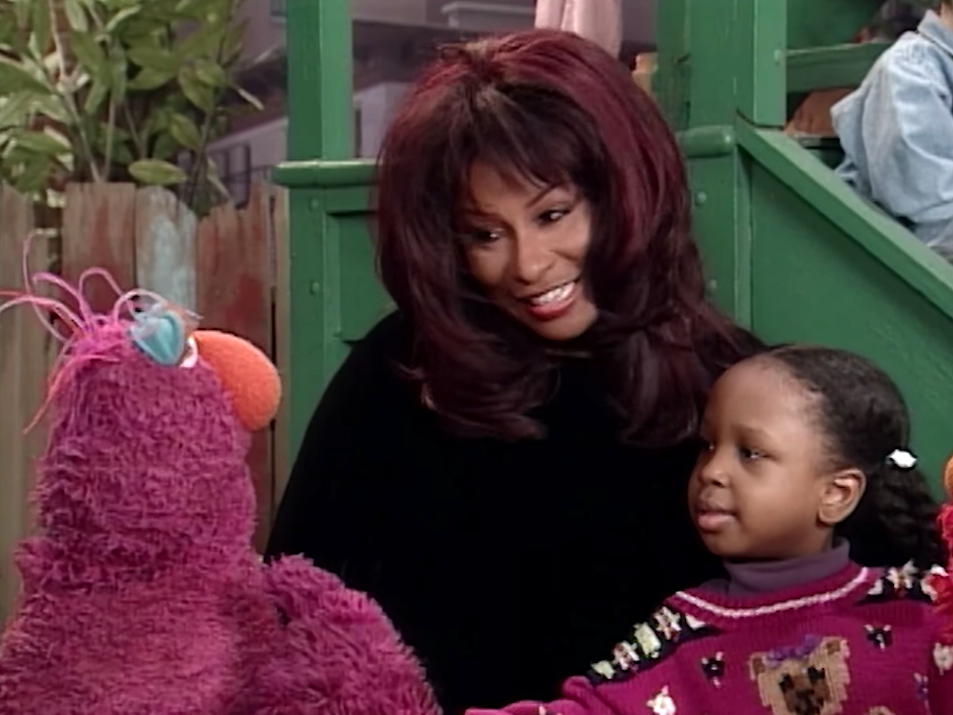 Chaka Khan (b. 1953) is a singer who has released over a dozen albums. She made a guest appearance on Sesame Street to sing a song about faces to Elmo, Telly Monster and a group of kids. (First: Episode 3909)
Some years earlier, she was also heard in Labyrinth, as one of the back-up singers for David Bowie on "Underground."
External links
Ad blocker interference detected!
Wikia is a free-to-use site that makes money from advertising. We have a modified experience for viewers using ad blockers

Wikia is not accessible if you've made further modifications. Remove the custom ad blocker rule(s) and the page will load as expected.