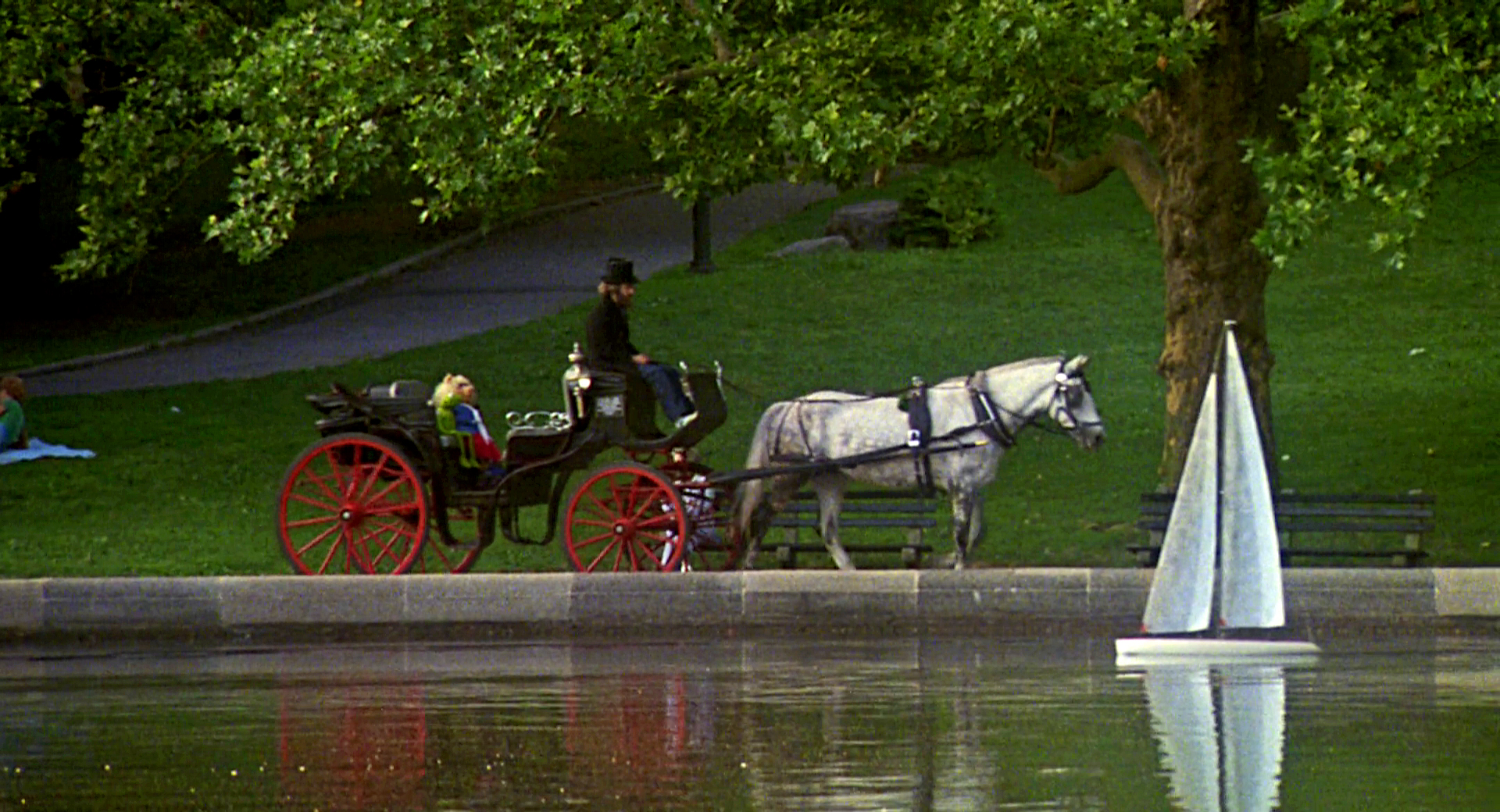 Central Park is one of the most famous parks in New York City. The park has been featured in a number of Henson productions, most notably The Muppets Take Manhattan.
It was also shown in The Producers, which featured animatronic pigeons by Jim Henson's Creature Shop.
On Sesame Street, Central Park has been used as a filming location for some of the opening theme song footage as well as for Sesame Street Jam: A Musical Celebration. Earlier on in the show, Belvedere Castle in Central Park was used in establishing shots for Count von Count's castle. Other uses of the park on Sesame Street include a segment with the adults riding bicycles (EKA: Episode 1186), an insert where David roller skates, and an insert where Barkley follows Mr. Snuffleupagus at Central Park. In the special, Big Bird's Birthday or Let Me Eat Cake, Big Bird and the gang head to Central Park's Wollman Memorial Rink for his skating party.
A bench, dedicated to Jim Henson, can be found on the south end of Central Park. The bench just to the right of Jim's is dedicated to Jon Stone.
The north end of the park is protected by Engine Company 58/Ladder 26, who were featured in episode 3981, when Hooper's Store burned.
References
In the comic book adaptation of The Muppets Take Manhattan, when Kermit the Frog starts joking about the thought of marrying Miss Piggy, he suggests that they have their wedding at "Central Pork".
External links
Ad blocker interference detected!
Wikia is a free-to-use site that makes money from advertising. We have a modified experience for viewers using ad blockers

Wikia is not accessible if you've made further modifications. Remove the custom ad blocker rule(s) and the page will load as expected.