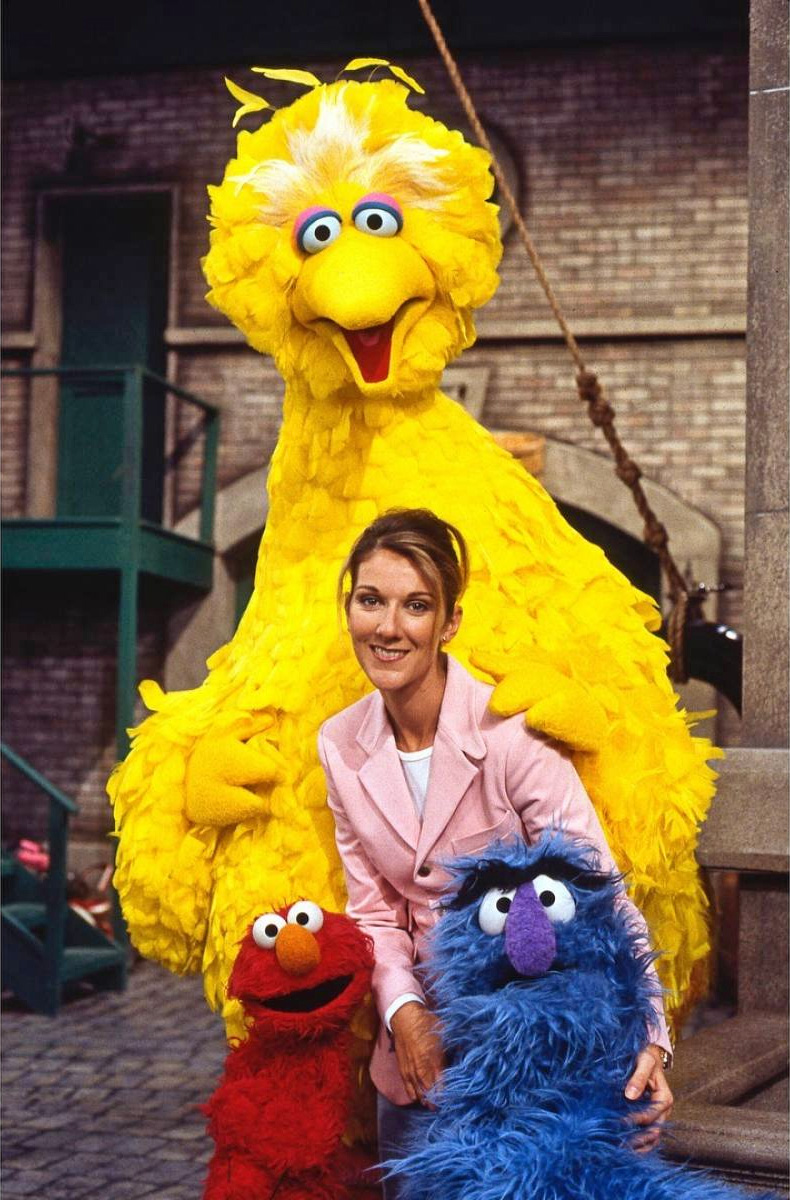 Céline Dion (b. 1968) is a pop singer, famous for her Academy Award-winning song, "My Heart Will Go On," the theme from Titanic.
She sang "Happy to Meet You" with Herry Monster, Elmo and Big Bird on the 1998 Sesame Street album Elmopalooza, which also aired on the show in episode 3739.
Miss Piggy made a guest appearance on the Dion's special, An Audience with Céline Dion, on British ITV1, December 22, 2007.
Dion makes a guest appearance in the 2014 film Muppets Most Wanted, singing "Something So Right" with Miss Piggy. Asked in Toronto about Céline, Miss Piggy commented:
"Céline and moi are probably the closest of friends, but we hardly ever talk to each other. We have our people talk to one another... She is wonderful in the movie and she sings pretty good too. I had to go in the studio and double for her on a couple of notes, the high notes."[1]
References
Sources
↑ Jennifer Gruden, "Miss Piggy: Fashion, Kermit and divas", Canadian Living, March 18, 2014.
External links
Ad blocker interference detected!
Wikia is a free-to-use site that makes money from advertising. We have a modified experience for viewers using ad blockers

Wikia is not accessible if you've made further modifications. Remove the custom ad blocker rule(s) and the page will load as expected.