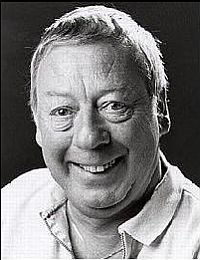 Cees van Oyen (1936-2007) was a Dutch voice actor who dubbed Snuffy and Humphrey on Sesamstraat, the Dutch co-production of Sesame Street. He has been heard as Snuffy on the albums Zomerkriebels met Bert en Ernie and Muziek.
Van Oyen appeared on camera on the long-running Dutch children's series Pipo de clown, starring as the title character in the 1970s. He was also heard dubbing such animated series as Heidi (Dr. Claussen), Calimero, and others, and was frequently heard narrating audio books.
Ad blocker interference detected!
Wikia is a free-to-use site that makes money from advertising. We have a modified experience for viewers using ad blockers

Wikia is not accessible if you've made further modifications. Remove the custom ad blocker rule(s) and the page will load as expected.