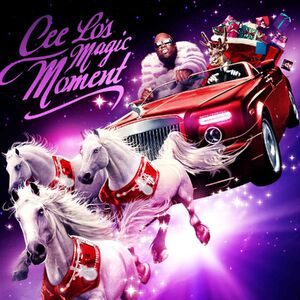 Cee Lo's Magic Moment is a Christmas album by Cee Lo Green released on October 30, 2012, as well as a TV Guide Channel special that will air the same day.
The Muppets (Kermit the Frog, Miss Piggy, Fozzie Bear, Gonzo, Pepe the King Prawn, Animal, Statler and Waldorf, and others) appear on the track, "All I Need is Love," which also samples the song "Mahna Mahna" performed by the Snowths.
A music video for the song was recorded in October 2012 featuring Green and the Muppets.
The Muppets also appeared in Green's Las Vegas show on October 10, 2012, to perform the song and promote the album. Said appearance will serve as the TV Guide Channel special.