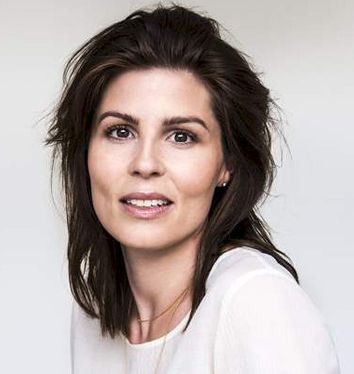 Cecilie Stenspil (b. 1979) graduated from Odense theaters acting school in 2006. She was the voice of Shadow on Bjørnen i det Blå Hus, the Danish version of Bear in the Big Blue House.
She has been doing dubbing work since she was 10, some of them include Winx Club as Stella, The Powerpuff Girls, Dinosapien and The Emperor's New School.
She got her breakthrough in the 2009 DR series Livvagterne (The bodyguards) in the role of the young bodyguard Jasmina El Murad. Before the series she have had various theater roles, mainly at Odense Theater. In 2009 she was nominated for the best actress theater award "Reumert" for her role in "Breaking the Waves" on Odense Theater, one of the other nominees in the same category are Pia Rosenbaum, the Danish voice of Marjory the Trash Heap.