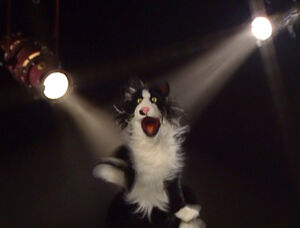 Cat on a Hot Tin Roof is one of the best known plays by Tennessee Williams. It premiered in 1955 on Broadway, won the Pulitzer Prize for Drama, and was adapted into a 1958 feature film. The stage play has been revived on multiple occasions, and the film remade twice.
The story follows a Southern couple, Brick and Maggie, gathered with Brick's family to celebrate what will be his father's last birthday, and the tensions between the neglected Maggie, hard drinking Brick, and his fallout with those around him.
References
Connections
External links
Ad blocker interference detected!
Wikia is a free-to-use site that makes money from advertising. We have a modified experience for viewers using ad blockers

Wikia is not accessible if you've made further modifications. Remove the custom ad blocker rule(s) and the page will load as expected.