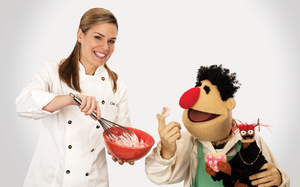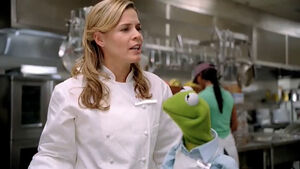 Cat Cora (b. 1967) is a professional chef best known for appearing on Iron Chef America, and appears with the Muppets in 2010's The Muppets Kitchen with Cat Cora, and by extension, the 2011 Spanish dub Cocinando con Los Muppets.
In 2009 she appeared in a Give a Day. Get a Disney Day. commercial alongside Kermit the Frog, Gonzo and the Swedish Chef.
External links
Ad blocker interference detected!
Wikia is a free-to-use site that makes money from advertising. We have a modified experience for viewers using ad blockers

Wikia is not accessible if you've made further modifications. Remove the custom ad blocker rule(s) and the page will load as expected.