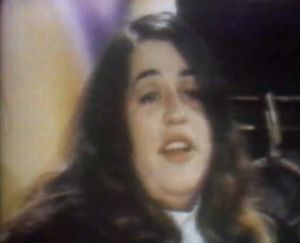 Cass Elliot (1941-1974), nicknamed Mama Cass, was a member of the pop singing group The Mamas and the Papas. She was one of several musical personalities interviewed in the Jim Henson produced TV documentary Youth 68.
After the group's break-up, Cass Elliot had a successful solo career. She was a popular guest on talk and variety shows hosted by the likes of Carol Burnett, Julie Andrews, and Dinah Shore. Her sole film credit was as Witch Hazel in the Krofft's feature Pufnstuf, while in animation, she voiced her own caricature in The New Scooby-Doo Movies.
External links
Ad blocker interference detected!
Wikia is a free-to-use site that makes money from advertising. We have a modified experience for viewers using ad blockers

Wikia is not accessible if you've made further modifications. Remove the custom ad blocker rule(s) and the page will load as expected.