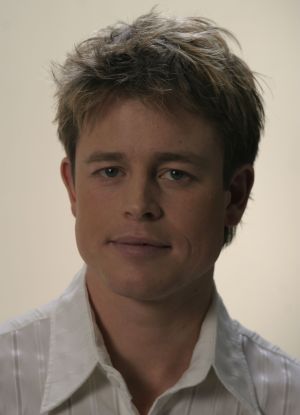 Casper Phillipson (b.1971), a Danish actor who voiced Baby Bear and Big Bird in Leg med os fra Sesamgade and Elmo's Verden.
Phillipson is mainly a theater actor and has appeared in plays such as West Side Story as Tony, A Christmas Carol as Fred, Arsenic and Old Lace as Mortimer, Narnia – The Lion, the Witch and the Wardrobe as Mr. Tumnus, A Clockwork Orange, Fiddler on the Roof and Les Misèrables.
Some of his other voice work include Prince Charming in Shrek 2 and Shrek the Third, Casey Jones in TMNT – Teenage Mutant Ninja Turtles, Willy Wonka in the Tim Burton movie Charlie and the Chocolate Factory and Son-Goku in Dragon Ball Z.
In 2008, he made his movie debut in Den Milde Smerte and Flammen og Citronen. In 2016 he got his Hollywood debut as John F. Kennedy in the movie Jackie.
Ad blocker interference detected!
Wikia is a free-to-use site that makes money from advertising. We have a modified experience for viewers using ad blockers

Wikia is not accessible if you've made further modifications. Remove the custom ad blocker rule(s) and the page will load as expected.