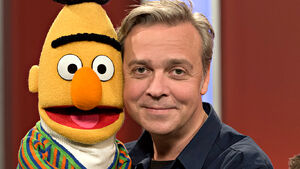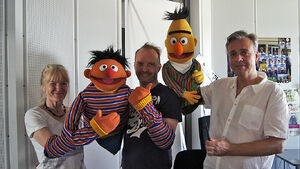 Carsten Morar-Haffke (b. 1967) is a German puppeteer and writer who plays Pferd on Sesamstrasse, the German co-production of Sesame Street.
Along with Martin Paas, Morar-Haffke scripts the Pferd and Wolle sketches, as well as the 30th anniversary Sesamstrasse special. In the summer of 2006, Morar-Haffke and Paas began performing puppetry and voices for Bert and Ernie, respectively, in new segments exclusive to Sesamstrasse. He was interviewed for the 2013 documentary Als die Sesamstrasse nach Deutschland kam.
Puppeteer credits
External links
Ad blocker interference detected!
Wikia is a free-to-use site that makes money from advertising. We have a modified experience for viewers using ad blockers

Wikia is not accessible if you've made further modifications. Remove the custom ad blocker rule(s) and the page will load as expected.