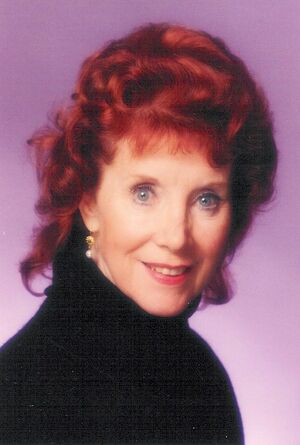 Carmel Quinn (b. 1925) is an Irish singer who was a regular on Arthur Godfrey and His Friends. She regularly performs a Saint Patrick's Day concert at Carnegie Hall, and has appeared in touring productions of Wildcat, Finian's Rainbow and The Sound of Music.
Quinn appeared with the Muppets on The Mike Douglas Show in 1966, where she sang with Rowlf and Mike Douglas, and had a chat with Rowlf about Lassie.
External links
Ad blocker interference detected!
Wikia is a free-to-use site that makes money from advertising. We have a modified experience for viewers using ad blockers

Wikia is not accessible if you've made further modifications. Remove the custom ad blocker rule(s) and the page will load as expected.