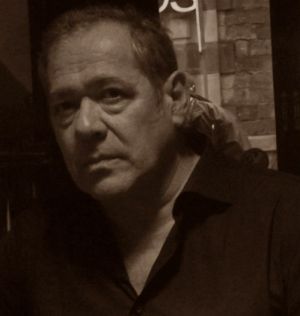 Carlos Kaniwosky is a Spanish voice actor who dubbed Sweetums in Los Muppets and El Tour de Los Muppets (Muppets Most Wanted). He previously dubbed Spa'am and the butler in Los Teleñecos en la Isla del Tesoro, (Muppet Treasure Island) and Blotch in Las Primeras Aventuras de Gustavo (Kermit's Swamp Years). He also dubbed Dr. Parnell in Gulliver's Travels.
Kaniowsky dubbed Robbie Coltrane in the Harry Potter films, Orson Welles for the DVD release of Touch of Evil, James Gandolfini in The Drop, Penn Jillette in Fantasia 2000, and John Glover on Smallville. Cartoon roles include the Kingpin and Dr. Curt Connors on Spider-Man, Hank Scorpio on The Simpsons, Bloat in Finding Nemo and Finding Dory, Mater in Cars and spin-offs, Powdered Toast Man and others on Ren and Stimpy, Jeremy in The Secret of NIMH, Yao in Mulan, and Dr. Sevarius on Gargoyles.
As an on-camera actor, Kaniowsky has appeared in the films Imagining Argentina (with Antonio Banderas and John Wood), the English co-production The Heart of the Earth, the TV movie Karol - The Pope, the Man (biopic of Pope John Paul II), and Goal II: Living the Dream (with Frances Barber and David Beckham), as well as an assortment of Spanish-language dramas including Ladrones. On televisiopn, he was a regular on Desaparecida, appeared on El Comisario, and played Pope Leo X on the 2015 historical series Carols, El Rey Emperador.
External links
Ad blocker interference detected!
Wikia is a free-to-use site that makes money from advertising. We have a modified experience for viewers using ad blockers

Wikia is not accessible if you've made further modifications. Remove the custom ad blocker rule(s) and the page will load as expected.