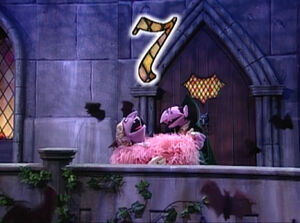 Carlos Dorta was a producer, with varying titles, on Sesame Street, beginning as associate producer in season 25 (1993-1994), then co-producer or coordinating producer (including "Elmo's World" segments) through Season 31 (2000). During this time, he wrote lyrics for the song "Seven." As a producer, he shared in three Emmy Awards for Sesame Street during this time.
Dorta co-created the PBS animated series Maya & Miguel.
Credits
Ad blocker interference detected!
Wikia is a free-to-use site that makes money from advertising. We have a modified experience for viewers using ad blockers

Wikia is not accessible if you've made further modifications. Remove the custom ad blocker rule(s) and the page will load as expected.