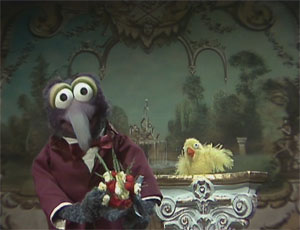 The Canary made its first appearance in episode 206 of The Muppet Show.
The small, yellow bird was also featured in "She Was One of the Early Birds" (with Gonzo in episode 302), "The Bird on Nellie's Hat" (with Miss Piggy in episode 304), and Liberace's concert for the birds in episode 309.
Ad blocker interference detected!
Wikia is a free-to-use site that makes money from advertising. We have a modified experience for viewers using ad blockers

Wikia is not accessible if you've made further modifications. Remove the custom ad blocker rule(s) and the page will load as expected.