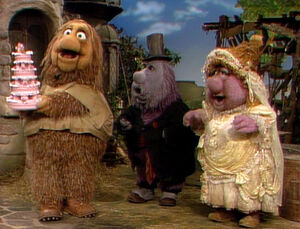 The Canadian Museum of Civilization, in Gatineau, Quebec, is Canada's national museum, similar to The Smithsonian Institution in the US. The museum has multiple artifacts in its collection relating to the Muppets. It is not known whether any of the artifacts have ever been on display.
The Muppet-related artifacts are in the CCOP Puppets collection, which contains many puppets from Canada and around the world, including some by Noreen Young and Tom Vandenberg, and a Glooscap puppet by Mermaid Theatre that appeared in Here Come the Puppets!
Ad blocker interference detected!
Wikia is a free-to-use site that makes money from advertising. We have a modified experience for viewers using ad blockers

Wikia is not accessible if you've made further modifications. Remove the custom ad blocker rule(s) and the page will load as expected.