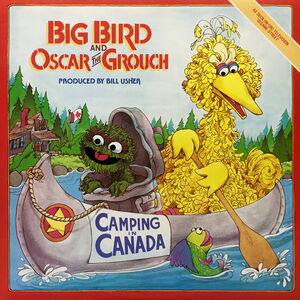 Camp Oonie Koonie Cha is summer camp located in Canada. Big Bird and Oscar visit the camp in 1981 on the album Camping in Canada.
Louise, a camp counselor, invites Big Bird and Oscar the Grouch to go to the camp for the summer. Louise and Mike are among the counselors at Camp Oonie Koonie Cha. Big Bird makes friends with a fellow camper named Debbie.
Activities at Camp Oonie Koonie Cha include picnics, songs stories, pond study, sleeping under the stars, treasure hunts, campfires and fun with friends.
Ad blocker interference detected!
Wikia is a free-to-use site that makes money from advertising. We have a modified experience for viewers using ad blockers

Wikia is not accessible if you've made further modifications. Remove the custom ad blocker rule(s) and the page will load as expected.