Camilla the Chicken
Talk

7
26,395pages on
this wiki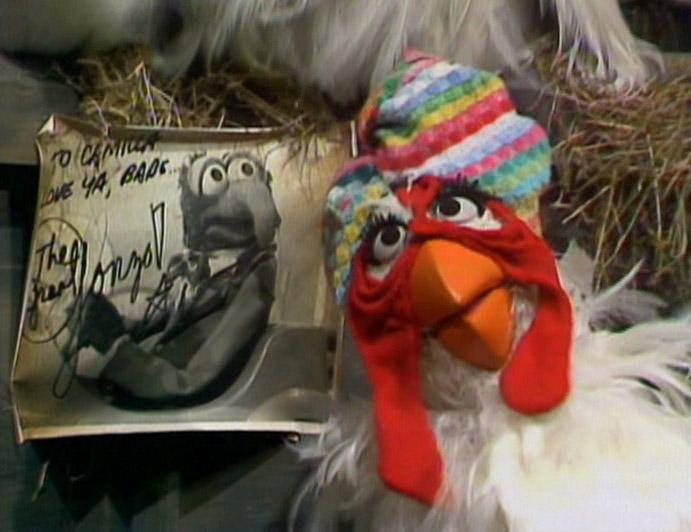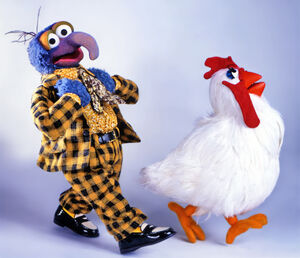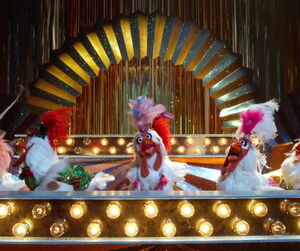 Camilla the Chicken is the love of Gonzo's life. She first debuted on The Muppet Show in episode 318, and first mentioned in episode 309.
Gonzo loves Camilla, but sometimes he chases after other chickens, because he's not always sure which chicken is which. After all, "they all look the same." However, Camilla can be identified by her blue eyelids.
Camilla has appeared in The Muppet Movie, The Muppets Take Manhattan, and The Muppets' Wizard of Oz. In the latest Muppet movie, Camilla leads a group of chickens in singing "Forget You".
Camilla lives alone in a gazebo-like house called "Camilla's Place", where she sits on a nest in the middle of an otherwise empty floor.
An action figure of Camilla was made; in series 5 of Palisades Toys' line of Muppet Show action figures she was packed with Gonzo.
Casting History
Main Performers
Alternate Performers
Filmography
Book appearances
Notes
Whenever a scene with Camilla was shot, nobody could remember what color Camilla's eyes were, so Dave Goelz and Jim Henson devised a theory that Gonzo could not tell the chickens apart, and Gonzo would just assume that whatever chicken was with him was Camilla.[1]
Sources
↑ Goelz, Dave Muppet Central interview with Dave Goelz