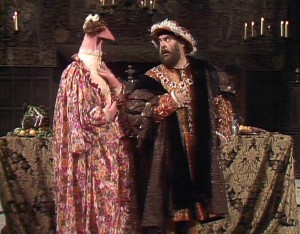 Camelot is a musical by Alan Jay Lerner and Frederick Loewe, which opened on Broadway in 1960. Based on the King Arthur legend as adapted from the T. H. White novel The Once and Future King, the Muppets have spoofed, referenced, and performed songs from the musical on numerous occasions. An unfinished script outline was produced for Muppets in Camelot, but the project never went into full development.
Selections performed by the Muppets
by Zero Mostel and the Queen, with Muppy, in episode 202 of The Muppet Show.
References
Connections
External links