Ad blocker interference detected!
Wikia is a free-to-use site that makes money from advertising. We have a modified experience for viewers using ad blockers

Wikia is not accessible if you've made further modifications. Remove the custom ad blocker rule(s) and the page will load as expected.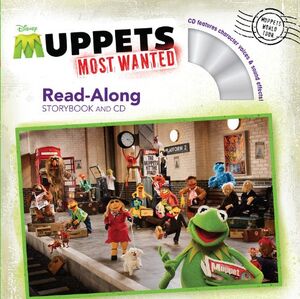 Calliope Glass is an author who has written many books for Disney, including read-along book and CD adaptations. She wrote both The Muppets Read-Along Storybook and CD (2012) and Muppets Most Wanted Read-Along Storybook and CD (2014).
Glass has written other Disney read-alongs, Mickey Mouse stories, multiple Frozen books, Disney Princess and Fairies tie-ins, and easy readers based on Star Wars and other Disney-owned franchises ‎