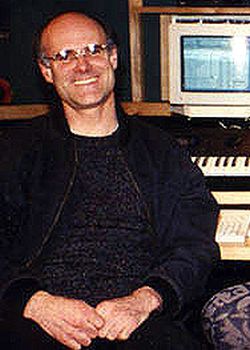 Caleb Sampson (1953-1998) was a pianist and composer whose work was used on Sesame Street, primarily scoring different animated and film inserts, including those by Lisa Crafts and the Milo Counting series.
Sampson was a member of the Alloy Orchestra, often playing at silent film screenings. He scored animated specials and short films by Michael Sporn and composed the main title theme for the PBS series Long Ago and Far Away (hosted by James Earl Jones). He scored documentaries for filmmaker Errol Morris including Fast, Cheap & Out of Control, My Father's Garden, and Mr. Death: The Rise and Fall of Fred A. Leuchter, Jr.. His music was heard on NOVA and American Experience.
Songs/scores
External links
Ad blocker interference detected!
Wikia is a free-to-use site that makes money from advertising. We have a modified experience for viewers using ad blockers

Wikia is not accessible if you've made further modifications. Remove the custom ad blocker rule(s) and the page will load as expected.