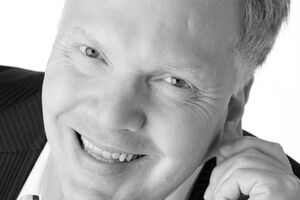 Café Hack is a Danish daytime talkshow on the DR radio station P4, from the café at Aarhus theater every Sunday from 10-12. The host Søren Dahl invites the listener, into the café filled with music, funny stories and a guest that talks about a passion or other subject of the day.
The show played the Muppet Show Theme from The Muppet Show album on a regular basis. It's was usually played just before Søren Dahl introduces the guest on the show. In 2009, they've used a remix of the theme, they stooped using the theme in 2010. Since 2012, a cover version of "Mahna Mahna is used as a filler just before the news.
External links
Ad blocker interference detected!
Wikia is a free-to-use site that makes money from advertising. We have a modified experience for viewers using ad blockers

Wikia is not accessible if you've made further modifications. Remove the custom ad blocker rule(s) and the page will load as expected.