CP24 Breakfast
Talk

4
26,676pages on
this wiki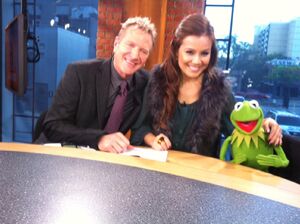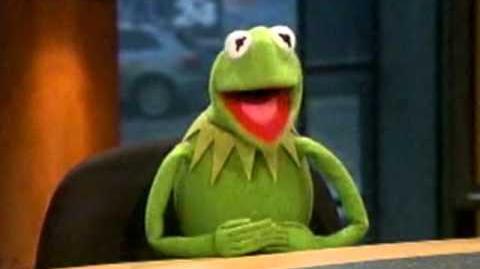 CP24 Breakfast is the morning show on Toronto, Ontario, Canada's local all-news channel CP24, hosted by Steve Anthony and Melissa Grelo.
Kermit, 2011
On October 25, 2011, Kermit the Frog "co-hosted" the program, in actuality just an extended interview segment. During the appearance, he announced that the Muppets would have a float in the 2011 Toronto Santa Claus Parade.
Previous "guest co-hosts" have included Donny Osmond.
Competing program Breakfast Television, on Citytv, interviewed Jason Segel on the same day.
Kermit thanked hosts Steve and Melissa by name at the end of the interview, which coincidentally are also the names of the man behind the frog and his wife.
Constance Marks, 2012
Being Elmo director Constance Marks appeared on the weekend edition of CP24 Breakfast, to talk about the film's impending DVD release.
Puppet Up!, 2013
Brian Henson, Leslie Carrara-Rudolph, and Patrick Bristow appear to promote Puppet Up!