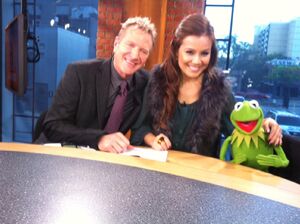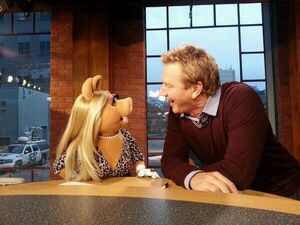 CP24 Breakfast is the morning show on Toronto, Ontario, Canada's local all-news channel CP24, hosted by Steve Anthony and Melissa Grelo.
Appearances
October 25, 2011 — Kermit the Frog was advertised as "co-hosting" the program (in actuality just an extended interview segment). During the appearance, he announced that the Muppets would have a float in the 2011 Toronto Santa Claus Parade.
2012 — Being Elmo director Constance Marks appeared on the weekend edition of CP24 Breakfast, to talk about the film's impending DVD release.
Ad blocker interference detected!
Wikia is a free-to-use site that makes money from advertising. We have a modified experience for viewers using ad blockers

Wikia is not accessible if you've made further modifications. Remove the custom ad blocker rule(s) and the page will load as expected.