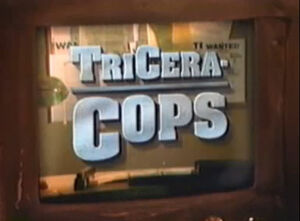 COPS is an American reality show which follows police officials during their patrols and other duties. Premiering on FOX in 1989, it is one of the longest-running reality television series, airing over 750 episodes as of 2009. The show has won four Emmy Awards, and has featured police activity in 140 cities, including London and the former Soviet Union.
The show became part of the fabric of popular culture, being spoofed on televisions shows ranging from Married... with Children, The Simpsons and Family Guy to The Fresh Prince of Bel-Air, The Golden Palace and Full House.
References
External links
Ad blocker interference detected!
Wikia is a free-to-use site that makes money from advertising. We have a modified experience for viewers using ad blockers

Wikia is not accessible if you've made further modifications. Remove the custom ad blocker rule(s) and the page will load as expected.