CBS This Morning
Talk

0
26,845pages on
this wiki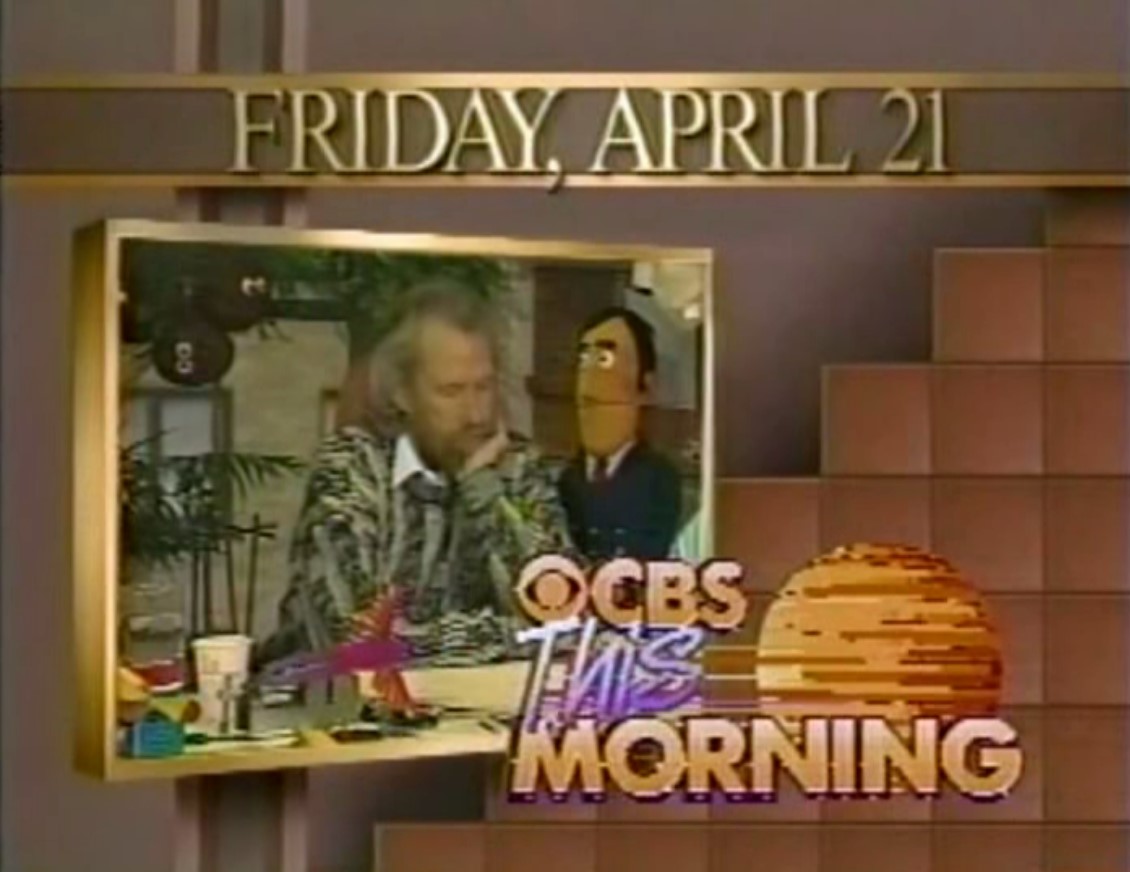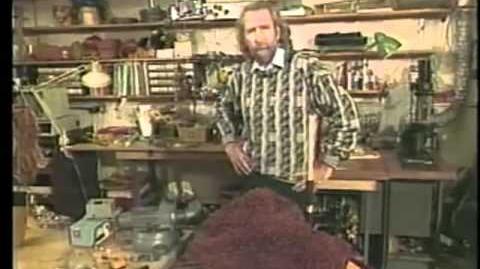 CBS This Morning was a morning news program that aired from 1987 to 1989 on CBS, and was followed by This Morning, The Morning Show, The Early Show, and then again CBS This Morning in 2012.
On April 21, 1989, host Kathleen Sullivan interviewed Jim Henson from the Muppet Workshop, live via satellite. During the tour of the studio, both Kermit and Rowlf make appearances, with Rowlf using a little more adult humor with the term "S.O.B." Also seen in the background of the studio tour were Guy Smiley, Bugsy Them, Waldorf, Gonzo, the chickens and The Swedish Chef. The inner workings of Junior Gorg's head were also shown, along with a Hummingbird from The Song of the Cloud Forest.
In 1994, Harry Smith played the tuba on "All Together Now" with the Muppets in a promotional appearance for the Kermit Unpigged album on the program.
On January 13, 2014, Mo Rocca made a visit to the Sesame Street set where he was given puppeteering lessons from Marty Robinson and Matt Vogel. Donning a green-suit, Rocca assisted in performing a scene with Horatio for a Season 45 scene. (YouTube) A web-exclusive video featured Joey Mazzarino giving a tour inside the Horatio puppet. (YouTube)