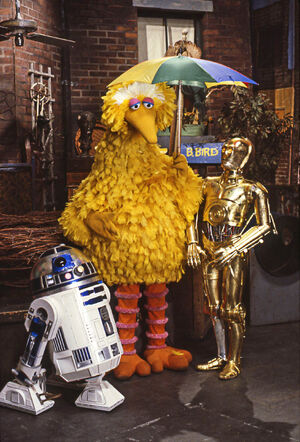 C-3PO and R2-D2 are robot characters from the Star Wars franchise. They have appeared in all seven theatrical Star Wars films, and several spin-offs including animated TV series and specials, Disney theme park attractions, concept albums, and commercials.
Anthony Daniels played C-3PO in both the movies and all Muppet appearances. For R2-D2, although Kenny Baker originated the role in the movies, a "three legged" R2 robot was used for his Muppet appearances, operated by radio control. On The Muppet Show, R2 was credited as being played by "Himself."
References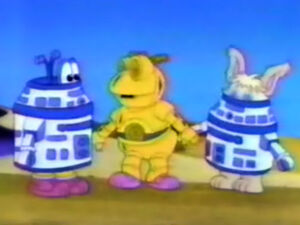 Sources
External links
Ad blocker interference detected!
Wikia is a free-to-use site that makes money from advertising. We have a modified experience for viewers using ad blockers

Wikia is not accessible if you've made further modifications. Remove the custom ad blocker rule(s) and the page will load as expected.