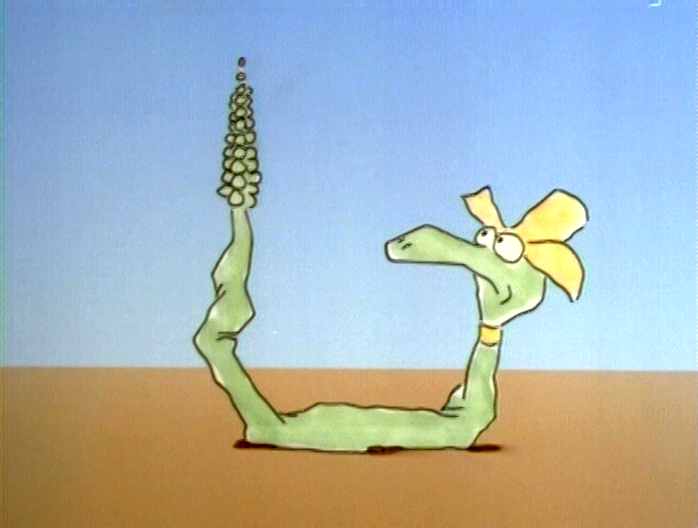 Buzzco Associates, Inc. is a New York-based animation studio which supplied several inserts for Sesame Street from 1988 to 1992.
Named "Buzzco" after animation producer Buzz Potamkin, who founded the concern in 1982, the company was turned over to lead directors/designers Candy Kugel and Vincent Cafarelli and renamed Buzzco Associates in 1985. The studio, most of whose shorts are a collaboration between Kugel and Cafarelli, focuses on independent films and educational/industrial work, and also produced segments for CTW's Square One TV.
The studio renewed its Sesame Street association in 2005, with the short "I Eat the Colors of the Rainbow."
Filmography
The following shorts are all co-directed by Kugel and Cafarelli, generally with designs by Kugel.
Jake the Snake (1988) - Jake the Snake, a John Wayne sound-alike (voiced by Jim Thurman) demonstrates the parts of the body. The segment was a finalist for Best Animated Short at the Ottawa International, and won an ASIFA-East award for Best Design.
Calcutta Joe (1988) - Calcutta Joe (Thurman again) teaches the "oh" sound, joined by Flo and two crows. Song written by Jeff Hale and Anna Dibble.
Redwood Tree (1988) - A banjo playing turtle folksinger (Edgar Turtle) demonstrates the concept of a round to his three nephews.
Hey Diddle Diddle (1988) - A banjo playing turtle folksinger (Edgar Turtle) and his nephews sings a lovely nursery rhyme song about a cat in the fiddle, a cow and the moon, a silly laughing dog, and a dish with a spoon.
It's Hip to Be a Square (1989) - In a spoof of the Huey Lewis song "Hip to Be Square", a band of cut-out style squares sing about their uniqueness, but stress the fact that they still get along with the other shapes.
Animal Elevator (1989) - A mob of animals crowd in and out of an elevator. Only two segments were made: One was addition and the other one was subtraction.
Sixteen Blues (1990) - A song that teaches kids about the number 16.
Mother Brown (1990) - A song that teaches kids the number 15.
Colonel Travel (1991) - A traveling man named Colonel Travel (Thurman again) travels all over the countries of the world. Only three episodes were made: England, New Zealand, and Canada.
Sing a Song of 14 (1991) - A song that teaches kids about the number 14. This song was performed by Jerry Nelson.
I Eat the Rainbow (2005) - In a new short produced as part of Season 36's "Healthy Habits for Life" mandate, a boy (voiced by Nolan Marsh) sings about the different colors of fruit. Lyrics by Candy Kugel, music by Lanny Myers.
External links