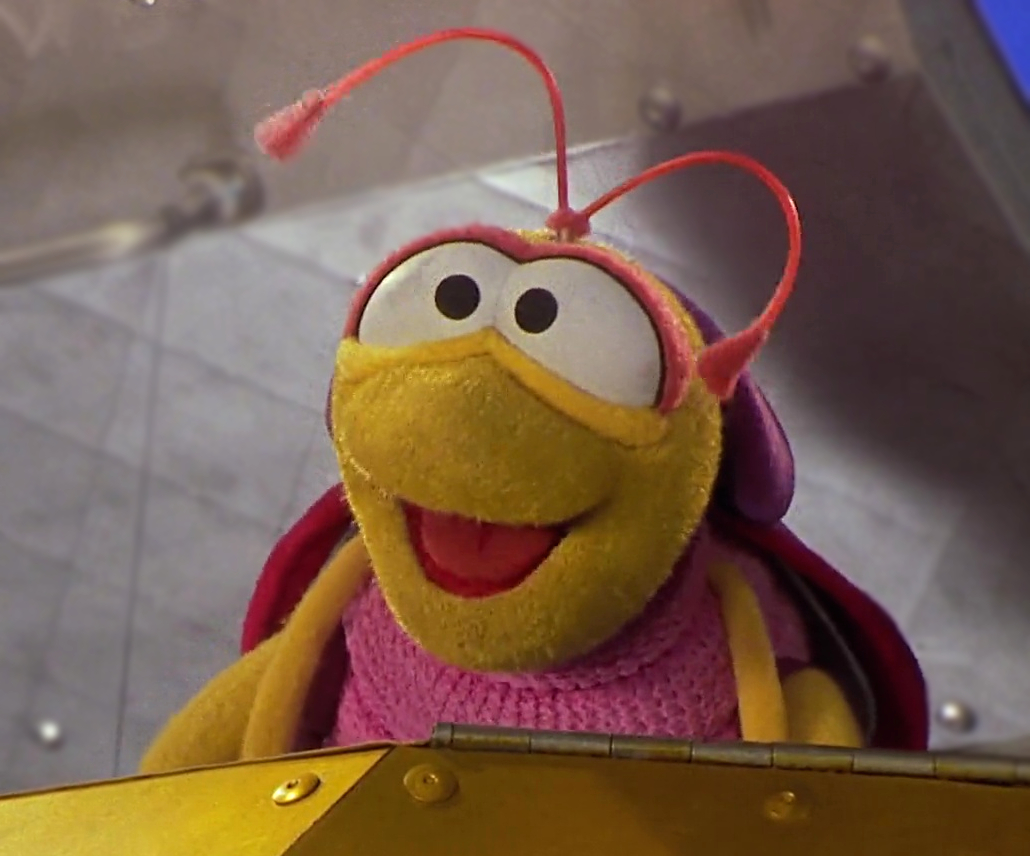 Template:Designer Bug is a bright yellow insect who appeared in The Adventures of Elmo in Grouchland. Bug is the meek henchman to Huxley, carrying out his orders with a shrug. Bug's personality is such that he accepts and even enjoys the mistreatment, until Elmo finally shows him what true kindness and friendship are.
Tyco released a small talking plush version of Bug.
The Bug puppet was subsequently reused as the Jitterbug in Episode 4117 of Sesame Street, and as Bill the Bug on Panwapa.