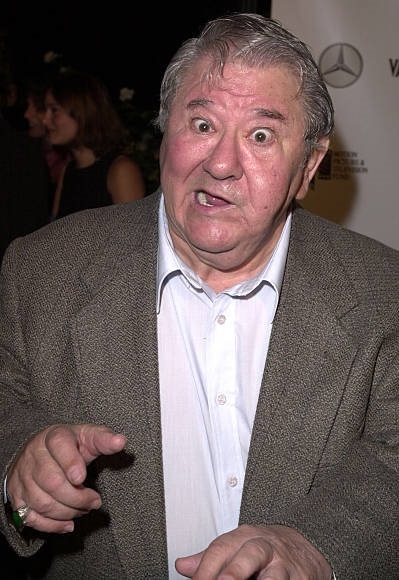 Buddy Hackett (1924-2003) was a comedian who appeared in numerous films and television shows throughout his life, including playing Marcellus Washburn in The Music Man and voicing Scuttle for Disney's The Little Mermaid.
Hackett reprised his role of Scuttle for the unaired pilot Little Mermaid's Island, as well as for multiple made for video sequels. He also provided the voice of Grandpa Louie on Dinosaurs.
Inducted into the Disney Legends the year of his death, Hackett appeared in the The Love Bug many years before his voice over work for the company. Other credits include guest spots on Boy Meets World, Murder, She Wrote, The Love Boat, and Rowan & Martin's Laugh-In. Voice over work includes the Rankin/Bass special Jack Frost and Garfield & Friends, and film appearances include It's a Mad Mad Mad Mad World and Muscle Beach Party.
References
External links
Ad blocker interference detected!
Wikia is a free-to-use site that makes money from advertising. We have a modified experience for viewers using ad blockers

Wikia is not accessible if you've made further modifications. Remove the custom ad blocker rule(s) and the page will load as expected.