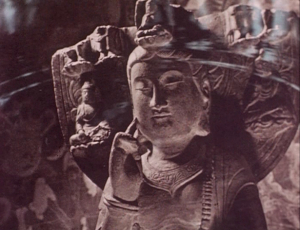 Buddha is a term often used to refer to Siddhartha Gautama, the founder of the religion known as Buddhism. Buddhism is prominent in such Eastern nations as China, and the image of Buddha himself, as a portly figure with a serene expression, is often enshrined in stone statues. One such statue appeared in Jim Henson's 1967 short film Ripples, during a section in which the architect's thoughts focus on religion. Elements of the traditional Buddha figure were also incorporated into the design of The Mighty Favog.
Ad blocker interference detected!
Wikia is a free-to-use site that makes money from advertising. We have a modified experience for viewers using ad blockers

Wikia is not accessible if you've made further modifications. Remove the custom ad blocker rule(s) and the page will load as expected.