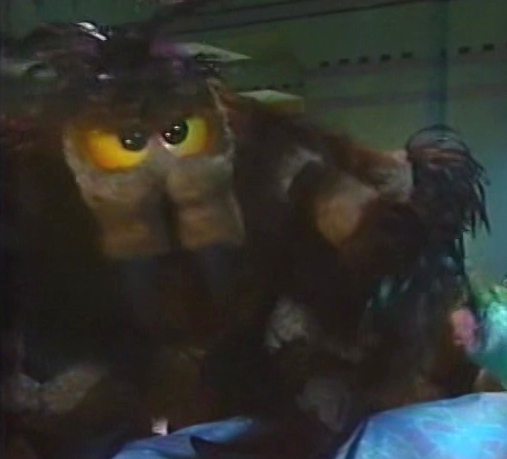 Bruno is the giant pet spider of Anthony and Fern in the hurting something sketch from episode 105 of The Jim Henson Hour. He's first mentioned in the skit when Anthony dumps a tiny human lawyer out the window that Fern had found in their bathtub, warned not to harm the creature. Later, Anthony pleas with his wife to let their pet sleep at the foot of their bed, and in stormed their giant pet spider.
Ad blocker interference detected!
Wikia is a free-to-use site that makes money from advertising. We have a modified experience for viewers using ad blockers

Wikia is not accessible if you've made further modifications. Remove the custom ad blocker rule(s) and the page will load as expected.