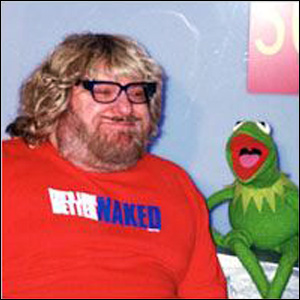 Bruce Vilanch (b. 1948) is a writer and actor, best known for his stint as a regular on the revival of Hollywood Squares. It was on the show where Bruce worked with the Muppets during their many visits, including Kermit the Frog. He also provided "special material" for Sesame Street All-Star 25th Birthday: Stars and Street Forever!.
As a writer Vilanch contributed to the Star Wars Holiday Special, concert tours for Bette Midler and Diana Ross and many of the Academy Award ceremonies.
As an actor, Vilanch has made guest appearances on Law & Order and Bosom Buddies (with Tom Hanks). On Broadway he took over the role of Edna Turnblad in Hairspray (a role originated by Harvey Fierstein), and has also scripted several concert specials for the Great White Way.
External links
Ad blocker interference detected!
Wikia is a free-to-use site that makes money from advertising. We have a modified experience for viewers using ad blockers

Wikia is not accessible if you've made further modifications. Remove the custom ad blocker rule(s) and the page will load as expected.