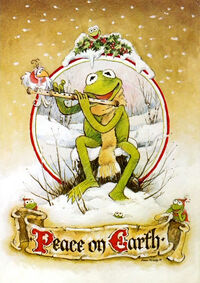 Bruce McNally is an illustrator, designer and art director who has worked on The Muppet Show, Sesame Street, The Jim Henson Hour and Muppet Magazine.
McNally has worked for the Jim Henson Company as VP of Art and Design, and for Children's Television Workshop, the Walt Disney Company and Warner Bros. as media art director in merchandising and licensing.
Design work
Illustration
External links
Ad blocker interference detected!
Wikia is a free-to-use site that makes money from advertising. We have a modified experience for viewers using ad blockers

Wikia is not accessible if you've made further modifications. Remove the custom ad blocker rule(s) and the page will load as expected.