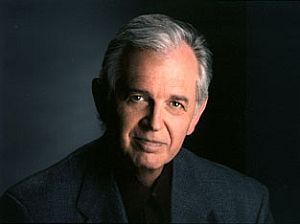 Bruce Broughton (b. 1945) is a veteran composer and conductor for film and television. Broughton wrote the theme for Dinosaurs and supplied occasional music cues. He also scored the 1998 film Lost in Space, with effects by Jim Henson's Creature Shop.
Broughton's film credits include scores for Honey, I Blew Up the Kid, Silverado, Young Sherlock Holmes, The Boy Who Could Fly, Harry and the Hendersons, A Simple Wish, and Tombstone. In animation, he composed the Tiny Toon Adventures theme, scored The Rescuers Down Under and various Roger Rabbit shorts, and served as conductor and orchestra supervisor on the "Rhapsody in Blue" segment of Fantasia 2000. TV scores include work on Gunsmoke, Dallas, and Amazing Stories.
External links
Ad blocker interference detected!
Wikia is a free-to-use site that makes money from advertising. We have a modified experience for viewers using ad blockers

Wikia is not accessible if you've made further modifications. Remove the custom ad blocker rule(s) and the page will load as expected.