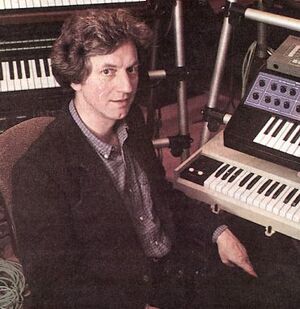 Brian Gascoigne is a British musician, composer, and arranger, playing primarily on keyboards. He received screen credit on The Dark Crystal for "synthesised electronic sounds" (played on the Fairlight computer, on tracks such as "Gelfling Song"). He worked with Crystal composer Trevor Jones again on Labyrinth, playing keyboards on the score-only tracks.
Gascoigne has played with John Williams in film scores on the original Star Wars trilogy, Superman, and Harry Potter and the Goblet of Fire. He has also played marimba with guitarist John Williams (no relation) in his ensemble John Williams & Friends and has recorded with Shirley Bassey and Cleo Laine. Gascoigne scored a few films of his own, including 1972's Under Milk Wood (with Peter O'Toole and Elizabeth Taylor). He played synthesizer for Jerry Goldsmith on Rambo, Outland, and Supergirl, played piano on Gosford Park, and arranged the 2000 film version of Love's Labour's Lost.
External links
Ad blocker interference detected!
Wikia is a free-to-use site that makes money from advertising. We have a modified experience for viewers using ad blockers

Wikia is not accessible if you've made further modifications. Remove the custom ad blocker rule(s) and the page will load as expected.