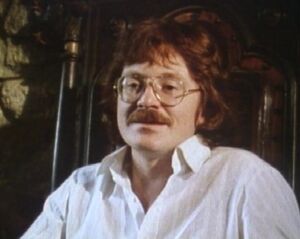 Brian Froud (b. 1947) is an artist and designer who is perhaps best known for his images of fairies and faerie. He is married to Wendy Midener Froud, a puppet designer and sculptor whom he met on the set of The Dark Crystal. He is the father of Toby Froud, who appeared as the young Toby in Labyrinth.
About his work with Jim Henson, he has said:
"

I work intuitively, the images appearing before me and demanding attention, their meanings and voices unclear until much later, when the sketch or painting is done. This was the approach I used when I designed two of Jim Henson's movies: The Dark Crystal and Labyrinth. The scripts and characters developed organically from my sketches and paintings rather than the other way around.[1]

"
Credits
Sources
↑

Introduction to "Brian Froud's Faerielands: Something Rich and Strange" by Patricia A. McKillip
External Links
Ad blocker interference detected!
Wikia is a free-to-use site that makes money from advertising. We have a modified experience for viewers using ad blockers

Wikia is not accessible if you've made further modifications. Remove the custom ad blocker rule(s) and the page will load as expected.