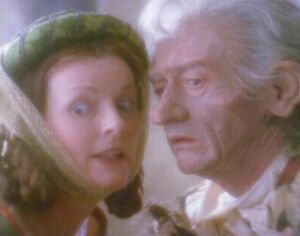 Brenda Blethyn (b. 1946) is an English actress and two-time Academy Award nominee for Best Supporting Actress (Secrets & Lies in 1997 and Little Voice in 1999). She guest starred on The StoryTeller, playing The Storyteller's wife in "A Story Short", and co-starred as Mrs. Jenkins in The Witches.
Other film credits include Pride and Prejudice, Beyond the Sea, The Wild Thornberrys' Movie, and the 2004 remake of Wodehouse's Picadilly Jim.
External Links
Ad blocker interference detected!
Wikia is a free-to-use site that makes money from advertising. We have a modified experience for viewers using ad blockers

Wikia is not accessible if you've made further modifications. Remove the custom ad blocker rule(s) and the page will load as expected.