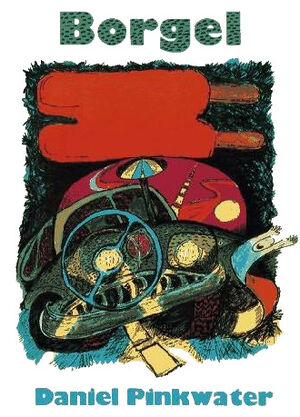 Borgel is a project that was mentioned and pictured on the "New Visions" wall of the 1994 exhibit Jim Henson's Muppets Monsters and Magic. Other projects mentioned were City Kids, The Secret Life of Toys, Dog City and Muppet Treasure Island.
The project was based on a 1990 novel by renowned children's author (and NPR commentator) Daniel Pinkwater. It tells the story of a young boy traveling through space and time with his 111-year old Uncle Borgel and Borgel's talking dog, Fafner (with one F), in a search to find the Great Popsicle.
Ad blocker interference detected!
Wikia is a free-to-use site that makes money from advertising. We have a modified experience for viewers using ad blockers

Wikia is not accessible if you've made further modifications. Remove the custom ad blocker rule(s) and the page will load as expected.