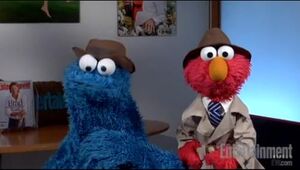 Bored to Death is a comedy series that ran on HBO from 2009 until 2011.
References
In an Entertainment Weekly online video from September 23, 2011, Elmo and Cookie Monster parody the show, dressed as detectives who are extremely bored. EW's Keith Staskiewicz then points out to them that being bored is not really what the show is about.
Connections
Ad blocker interference detected!
Wikia is a free-to-use site that makes money from advertising. We have a modified experience for viewers using ad blockers

Wikia is not accessible if you've made further modifications. Remove the custom ad blocker rule(s) and the page will load as expected.