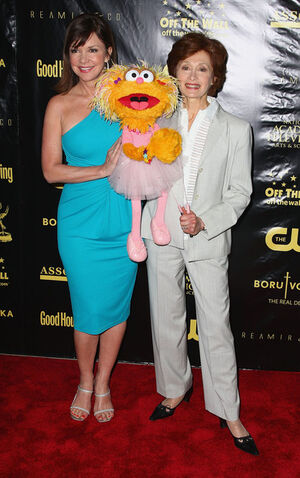 Bobbie Eakes (b. 1961) is a soap opera actress known for her roles on The Bold and the Beautiful and All My Children. She was photographed with Zoe on the red carpet at the nomination party for the 36th Annual Daytime Emmy Awards.
Eakes' other roles include guest spots on Cheers, The Wonder Years, 21 Jump Street, and Full House.
External links
Ad blocker interference detected!
Wikia is a free-to-use site that makes money from advertising. We have a modified experience for viewers using ad blockers

Wikia is not accessible if you've made further modifications. Remove the custom ad blocker rule(s) and the page will load as expected.