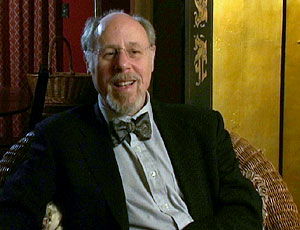 Robert Sandler (credited as Bob Sandler in some DVD interviews) served as a writer on Fraggle Rock, beginning in the second season. He also wrote for Sesame Street Canada.
His other work includes scripting various Canadian productions such as Under the Umbrella Tree, Sharon, Lois & Bram's Elephant Show, the law drama Street Legal, The Argon Quest with Terry Angus and other Fraggle Rock alums, and production duties on the investment banker drama Traders. Most recently, he served as co-creator and executive producer of the semi-documentary series 72 Hours: True Crime.
Sandler was interviewed on the topic of "Red-Handed and Invisible Thief" and "The Battle of Leaking Roof" for the Fraggle Rock: Complete Third Season DVD.
Credits
Ad blocker interference detected!
Wikia is a free-to-use site that makes money from advertising. We have a modified experience for viewers using ad blockers

Wikia is not accessible if you've made further modifications. Remove the custom ad blocker rule(s) and the page will load as expected.