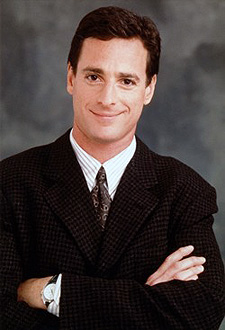 Bob Saget (b. 1956) is an actor and stand-up comedian best known for starring on the family sitcom Full House and acting as the first host of America's Funniest Home Videos.
In the summer of 1996, Muppets Tonight briefly aired in a time slot adjacent to Home Videos, and Saget appeared in a promotional spot with Fozzie Bear.
Saget is also the host of the game show 1 vs 100, of which Oscar the Grouch was a guest on an episode which aired January 11, 2008.
References
External links
Ad blocker interference detected!
Wikia is a free-to-use site that makes money from advertising. We have a modified experience for viewers using ad blockers

Wikia is not accessible if you've made further modifications. Remove the custom ad blocker rule(s) and the page will load as expected.